Reading Time:
3
minutes
---
Today's match will oppose two collaborative communication platforms for professional teams: RocketChat and Slack. Collaborative platforms have replaced emails to facilitate exchanges between individuals and teams and also have improved their productivity.

On the left corner RocketChat, is an open-source collaborative communication platform launched in 2016 and has one of the largest numbers of members of the GitHub developer community.

On the right corner Slack, collaborative communication platform created in the USA in 2013. Slack has 10 million active users per day.
The weighting
At weighing RocketChat is the heavier application with a weight of 94 MB. Its opponent Slack is lighter with a weight of 90 MB, or 4% less.
The fight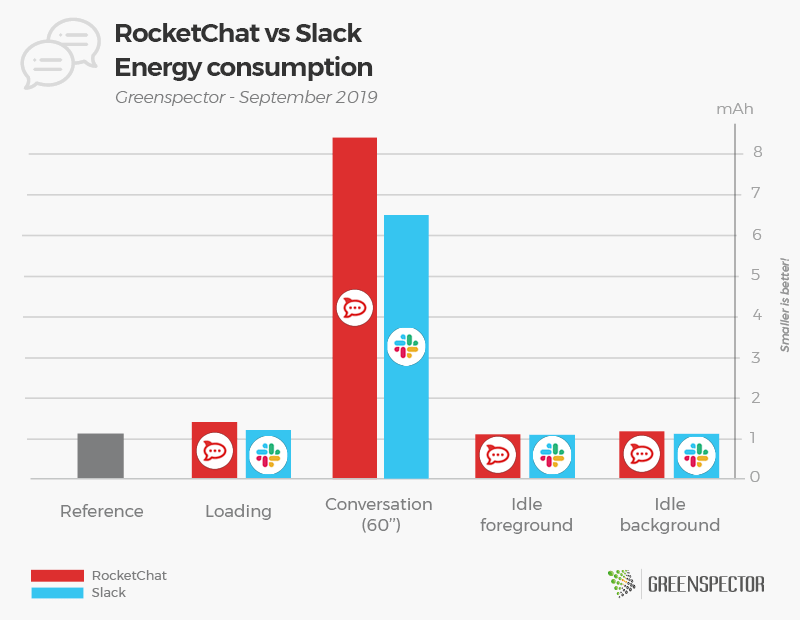 All the lights are now turned on the fighters and the match can finally begin.
In the first part of the battle to measure the impact of the launch phase of the application, Slack (1.2 mAh) wins the first round by consuming 17% less than his opponent RocketChat (1.4 mAh). In the second round that corresponds to the use scenario, Slack (6.5 mAh) still leads to RocketChat (8.4 mAh) with a 29% lower consumption. To end this confrontation, we have set up two decisive rounds of observation of the rest phases of each opponent. Slack is still the leader of the game with a consumption of less than 3% for the background inactivity phase. For the foreground inactivity phase it is a perfect draw!
The bell rings, end of the match!
The winner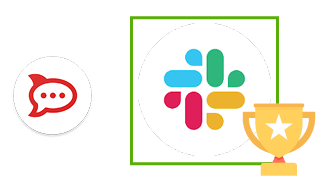 Without any surprise, it's the Slack app that wins this game with an overall score of 9.9 mAh at 12.1 mAh, a 18% difference in consumption against its opponent RocketChat. For the data exchanged, it is the same observation, the application Slack is less consuming by 84%.
For those who like numbers
| Application | Version | Downloads | Playstore Grade | App weight (MB) | Exchanged data (KB) | Memory consumption (MB) | Energy consumption (mAh) |
| --- | --- | --- | --- | --- | --- | --- | --- |
| RocketChat | 3.5.1 | 100 000+ | 2.5 | 94 | 1.1 | 176.1 | 12.1 |
| Slack | 19.09.10.0 | 10 000 000+ | 4.5 | 90 | 7.3 | 181.2 | 9.9 |
On a 1-minute usage scenario, Slack has a consumption equivalent to that of an application direct messaging such as Line. As for RocketChat, its consumption is similar to an application such as Microsoft Outlook. (Source: Study Consumption of top 30 most popular mobile applications)
The measurements were carried out by our laboratory on the basis of a standardized protocol, respecting a specific user scenario (launch of the app, product searching, product overview). The other scenarios are the launch of the application (20"), inactivity in the foreground (20") and inactivity in the background (20"). This methodology makes it possible to estimate the embedded application complexity and its energy impact during the use phase.
Find the battle of last week : United Wardrobe vs Vinted
Battles ideas? Contact us!