Reading Time:
3
minutes
---
We are interested this week in budget management applications: Bankin et Linxo. Created by startups and the real new success of fintechs, budget management applications are recent in the banking market. Based on a system of accounts aggregation, they simplify the banking plurality of consumers by displaying on the same screen the accounts held in different institutions. They also allow users to manage their finances and budget by categorizing expenses. They also alert if necessary using forecasting statistics.

In the left corner Bankin, created in 2011 and with more than 3.2 million users, Bankin is proud to be the only independent bank player in Europe.

In the right corner Linxo, Bankin's main competitor, it was created in 2010 and has more than 2.8 million users.
The weighing
At weighing Linxo is the heavier application with a weight of 70 MB. Its opponent Bankin is much lighter with a weight of 65 MB, or 7% less.
The fight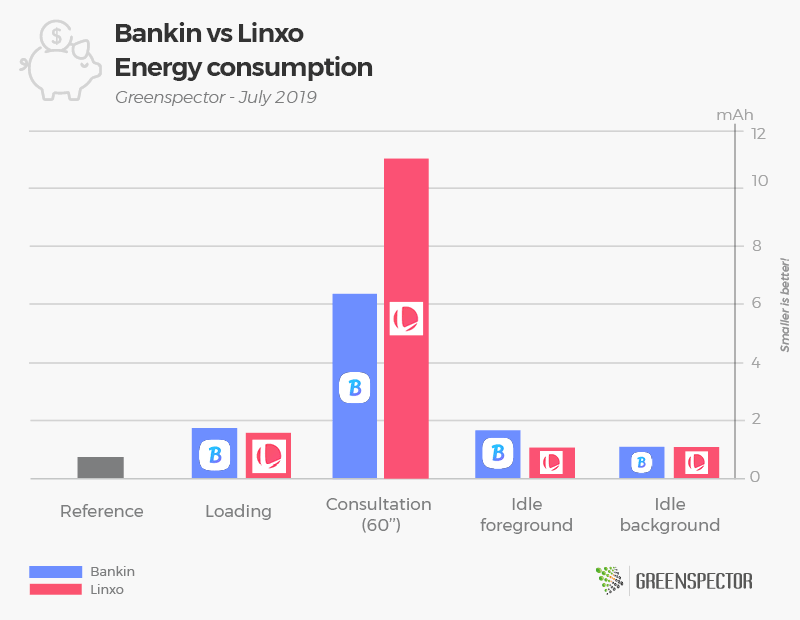 All the lights are now turned on the fighters and the match can finally begin.
In the first part of the match which consists in measuring the impact of the launch phase of the application, Linxo takes the advantage, consuming 13% less than Bankin. The difference in consumption is very important on the accounts' consultation phase. Indeed, it is Bankin (6.4 mAh) which takes the advantage and put Linxo (11 mAh) K.O with a lower consumption of 41%. To end this confrontation, we have set up two decisive rounds of idle observation for each opponent. During the inactivity phase in the background, it is a perfect match, both opponents consume 1.1 mAh. It's Linxo who wins the last round by consuming 49% less than Bankin on the inactivity phase in the foreground.
The bell rings, end of the match!
And the winner is…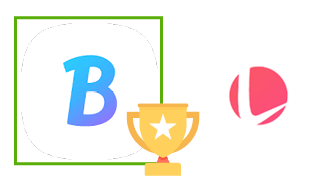 After a hard fight, the Bankin application is declared victorious against its opponent Linxo on an overall score of 10.8 mAh at 14.7 mAh by consuming 26% less energy.
For those who like numbers
| Application | Version | Downloads | Playstore Grade | App weight (MB) | Exchanged data (KB) | Memory (MB) | Energy consumption (mAh) |
| --- | --- | --- | --- | --- | --- | --- | --- |
| Bankin | 3.12.4 | 1 000 000+ | 4.5 | 65 | 136 | 160.5 | 10.8 |
| Linxo | 6.6.1 | 500 000+ | 4.4 | 70 | 296.3 | 121.1 | 14.7 |
On a scenario of consultation during 1 minute, Bankin consume 8% more than an application like Discord. Linxo's energy consumption is equal to Snapchatone's. (Source: Study Consumption of top 30 most popular mobile applications)
The measurements were carried out by our laboratory on the basis of a standardized protocol, respecting a specific user scenario (launch of the app, consultation of the lastest banking operations). The other scenarios are the launch of the application (20"), inactivity in the foreground (20") and inactivity in the background (20").
Find the battle of last week : ADA vs Europcar
Battles ideas? Contact us!