Catch GREENSPECTOR at the IEEE Globecom 2018 conference in Abu Dhabi next 10th December!
Reading Time:
2
minutes
---
Thierry LEBOUCQ, President of GREENSPECTOR will speak at the panel entitled "Challenges and opportunities for sustainable development in 5G and beyond 5G" at the IEEE Globecom conference to be held from 9 to 13 December 2018 in Abu Dhabi.
The IEEE is the world's largest technical professional organization dedicated to advancing technology for the benefit of humanity.
Summary of the "Sustainability challenges and opportunities in 5G and Beyond 5G" panel.
Currently transforming all spheres of human activity, ICT is emerging in the 21st century as the dominant driver of sustainability with the potential to reconcile economic growth, environmental protection and societal benefits. It is notably a key tool in the fight against climate change as it can enable a 20% reduction in global carbon emissions by 2030. However, achieving these outcomes will require a holistic approach to the proper design, broad application, widespread adoption and social acceptance of ICT products and solutions.
This sustainability potential of ICT thus requires a complete rethinking of how not only we design but also how we use ICT. It's a huge challenge that can only be addressed by bringing together the research community, ICT equipment and solution providers, practitioners in ICT vertical markets, the standards community as well as public policy influencers and decision makers. In the context of commercial deployment of 5G in the early 2020's and Beyond 5G likely a decade later, this panel will explore the technical, commercial as well as policy challenges and solutions to achieve sustainability through ICT.
As the world's largest technical professional organization dedicated to advancing technology for the benefit of humanity, the Institute of Electrical and Electronics Engineers (IEEE) and its 430,000 members from around the globe, are committed to providing leadership on these issues. In this context, the mission of the IEEE Sustainable ICT Initiative, launched in January 2015 by the IEEE Future Directions Committee and the IEEE Communications Society, has been defined as to "build a holistic approach to sustainability by incorporating green metrics in all IEEE technical domains". Viewed through the triple bottom line of sustainability (economic, environmental and social), the Sustainable ICT Initiative offers a compelling opportunity for IEEE to demonstrate the full impact of the technology innovation it supports.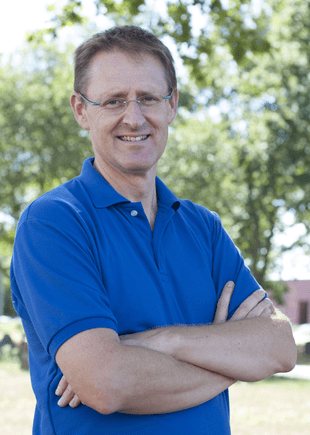 Thierry LEBOUCQ is the chairman of GREENSPECTOR, which he founded in 2010. Author and speaker, he is extremely active and plays a pioneering role in the green information technology sector in France. He was a major contributor in France and in Europe to software ecodesign concerns. He has led several R & D projects on green software and several initiatives on green labeling for Web, mobile and IoT applications.