Reading Time:
3
minutes
For this first battle of 2021, we compare two payment applications between relatives: Lydia and Pumpkin. The advantage of these applications? Immediate repayment between friends in just a few clicks via a phone number. No more need to go through the traditional tedious steps of collecting an IBAN, adding it to a list of beneficiaries and the action of a transfer order (which will sometimes be received within 48 hours). Let's find out together which application has the least carbon impact and the least consumption for your smartphone.

About Lydia: Created in 2011 this French fintech specializes in mobile payment and allows its users to pay and manage their money from the application.
About Pumpkin: Created in 2014 the French application offers payment between relatives and recently allows its users to take advantage of cashback.
The fight
All the spotlights are on the fighters, and the match can finally begin.
In the first part of the battle to measure the impact of the launch phase of the application, on this side, Lydia (0,104 g eqCO2) wins the first round by impacting 2% less than the Pumpkin application (0,106 g eqCO2).
During the second round which corresponds to the usage scenario, collecting a payment, Lydia takes the lead (0.181 g eqCO2) which leads against Pumpkin (0.314 g eqCO2) with a 42% lower carbon impact.
To put an end to this confrontation, we have set up two decisive rounds of observation of the rest phases of each opponent. If the Pumpkin application earns points by showing an 8% lower carbon impact for the foreground inactivity phase compared to Lydia, it is the most impacting on the background inactivity phase by 4%.
The bell rings, end of the match!
The winner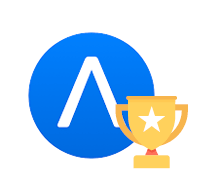 The Lydia app wins this match.
If we add the Carbon Impacts of all the scenarios measured, the Lydia application leads with a 26% lower carbon impact than the Pumpkin application.
Several answers can explain the differences in impact and energy and data consumption: Pumpkin presents several additional screens compared to Lydia:
Security screen at launch (pin code)
Contact directory synchronization pop-up during payment collection scenario
Animation during the confirmation of validation of the transaction
The news feed on the home page
For those who like numbers
| Applications | Version | Downloads | Playstore Grade | App weight |
| --- | --- | --- | --- | --- |
| Lydia | 10.10 | 1 000 000+ | 3,8 | 112MB |
| Pumpkin | 5.19.0 | 500 000+ | 4,5 | 119MB |