Digital sobriety everywhere, digital sobriety nowhere? 7 mistakes to avoid!
Reading Time:
4
minutes
Everyone is talking about digital sobriety. From web agencies to politicians, including ESNs, all communicate on the subject, on the explanation of the impact, on good practices, on the willingness to go there. But what is it really?
We have been working on the subject within Greenspector for 10 years and we can in all modesty give our opinion on the real situation of the actors and especially on the barriers that will have to be overcome to really do eco-design and sobriety.
We have educated developers, students, and leaders. We have supported teams, applied good practices. We measured apps and websites. It took motivation to stay in the race. Because the context is different, and we are happy to see so much communication and actors involved. However, we believe that all is not won! Here are some tips and analyzes from veterans in the field, grouped into 7 mistakes to avoid!
Associate digital sobriety only with a department
In many actions that we have carried out, an important component was necessary: the consideration of the problem at all stages. Developer, Designer, Product Owner, decision-maker. And Customer… Without it, the project will not get far. An unfunded project, optimization research needs not wanted by the devs, technical improvements not accepted by the Product Owners … At best, the improvements will be made but with only a few little gains.
The solution is to engage in a shared approach. It takes a little longer (and more!) But allows the project to be understood by all and accepted.
Focus only on coding practices
The miracle solution when you think of digital sobriety is to tell yourself that if the developers respect good practices, everything will be fine. We can talk about it. We started an R&D project (Green Code) more than 8 years ago on this axis. It was necessary but not sufficient. Indeed, it is also necessary to work on the functionalities, the design, the contents, the infrastructure…
The establishment of a repository will be an important axis but more initially to initiate an awareness process. It is important not to say to yourself that it will be necessary to apply 115 best practices on almost all of a site because the effort will be enormous and the results will not necessarily be there.
Do not use professional tools
Many tools have emerged to evaluate websites. Indeed, it is quite simple on the web to monitor some technical metrics such as the size of the data exchanged on the network or the size of the DOM and to model an environmental impact. This is great for raising awareness and for identifying sites that are far too heavy. On the other hand, the system on which the software works is not so simple and the impact can come from many more elements: A JS script that consumes, an animation…
Taking action with this type of tool makes it possible to start the process but to say that the software is sober because we have reduced the data size and the size of the DOM is at the limit of greenwashing.
We are not saying this because we are publishers but because we are convinced that it is necessary to professionalize actions.
Fighting over definitions and principles
We have lived it! We have been criticized for our approach to energy. The birth of a domain leads to the establishment of new principles, new domains, new definitions … This is normal and often requires long discussions. But do we really have time to debate? Are they necessary when there is agreement that we all need to reduce the impact of our activities? The complexity of digital and obesity is there and can be felt at all levels. It is time to improve our practices overall, all wishes are good, all areas need to be explored.
The findings on the impact of digital technology are increasingly shared. However, teams may be led to look for excuses or responsible and not make corrections that seem more minor. Why optimize your solution when bitcoin is a consumption abyss? Why reduce the impact of the front when the publishers of libraries do nothing? Prioritization is important but it is often a bad excuse not to seek gains in your field.
ALL the solutions are way too heavy. So everyone is stuck on slowness. Everything is uniformly slow. We stick to that and all is well. Being efficient today means achieving a user experience that corresponds to this uniform slowness. We prune things that might be too visible. A page that has had more than 20 seconds to load is too slow. On the other hand, 3 seconds, … is good. 3 seconds? With the multicore of our phones / PCs and data centers all over the world, all connected by great communication technologies (4G, fiber …), it's a bit weird, isn't it? If you look at the debauchery of resources for the result, 3 seconds is huge. Especially since the bits circulate in our processors in nanosecond-level units of time. So yes, everything is evenly lent. And it suits everyone (at least, on the surface: The software world is destroying itself, manifesting for more sustainable development.)
Now let's start optimizations by not looking for culprits!
Think only about technological evolution
We are technicians, we are looking for technical solutions to solve our problems. And therefore in the digital field, we are looking for new practices, new frameworks. And the new frameworks are full of performance promises, we believe them! On the other hand, it is an arms race that costs us resources. This development is surely necessary in certain cases but it is not necessary to focus only on this. We must also invest in cross-cutting areas: accessibility, testing, sobriety, quality … And on the human because it is the teams who will find the solutions for sober digital services.
Goodwill and awareness are necessary, on the other hand, we must finance change. Because digital sobriety is a change. Our organizations, our tools are not natively made for sobriety. Otherwise, we would not currently have this observation on the impact of digital. It is, therefore, necessary to invest a minimum to train people, to equip themselves, to provide time for the teams in the field. Just doing a webinar and training is not enough!
Let us have commitments related to the issue and the impacts of digital technology on the environment!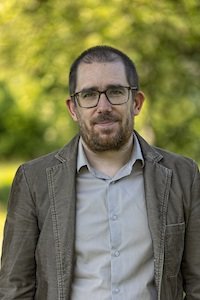 Digital Sobriety Expert
Books author «Green Patterns», «Green IT – Gérer la consommation d'énergie de vos systèmes informatiques», …
Speaker (VOXXED Luxembourg, EGG Berlin, ICT4S Stockholm, …)
Green Code Lab Founder, ecodesign software national association