Get in touch with us at Orange's Lab at Viva Technology 2018
Reading Time:
2
minutes
---
Greenspector will be present at Viva Technology 2018 event on May 24 in the Orange Innovation Lab?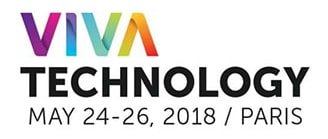 We are proud to have been selected by Orange, partner of the event. With more than 80,000 participants, 8,000 startups and 103 countries represented, Viva Technology is the go-to date for digital innovation for startups and investors. The Orange Lab is part of the DNA of the event, it's a place of sharing, innovation and meetings between industries and startups. An opportunity for us to introduce our innovative solution dedicated to mobile applications's efficiency and its perks in terms of performance, device battery life and user experience.
"Thierry LEBOUCQ, Président de GREENSPECTOR"
After winning the Business France Orange Award at Mobile World Congress 18, it's a pride to be chosen again by Orange to represent the "energy efficiency" dimension of digital services during this second edition of VivaTech. Several collaborations allowed the teams to work together on mobile projects and IoT. In 2015-2016, a collaboration in R & D enabled us to describe a methodological guide on Software Life Cycle Analysis based on a use case in the smartHome. Since then, our partnership work has focused on mobile projects with high business value. Integrating control and improved resource consumption into projects becomes a competitive advantage for Orange. And by integrating this dimension and Greenspector into its tooling,…Orange goes green !
Come and meet us at Orange's Lab (Stand J09-047) the 24th of May, we will answer all your questions. Do not hesitate to contact us now and schedule an appointment.
Kimberley DERUDDER has been marketing and communication officer at GREENSPECTOR for more than 3 years. Kimberley graduated with a master's degree in Marketing – Communication and specialized in Inbound Marketing after her first two years at GREENSPECTOR. Today in charge of the animation of the marketing, social media and lead generation strategy, she also takes care of app comparisons and battles.