[December 11th & 12th] Greenspector rallies for the world transition week at Tech for Planet
Reading Time:
2
minutes
---
From the 11th to the 14th of December, Paris will be the World transition capital, hosting the One Planet Summit, as well as a few other events such as Tech for Planet (December 11th) or World Efficiency Solutions (December 12th to 14th). GREENSPECTOR is fully committed to rally and take part in the Green Week.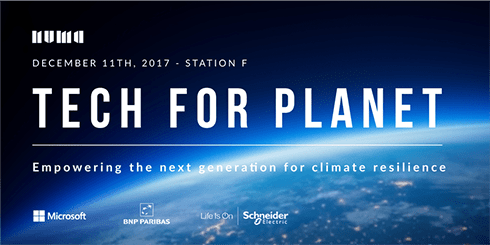 The GREENSPECTOR solution was chosen amongst twenty other startups by Change NOW to represent the best positive impact solutions acting on climate during the event TechForPlanet on December 11th at STATION F. This event will bring together IT entrepreneurs and world leaders in order to present some of the most promising innovative solutions to fight against climate change and global warming. The idea was initiated by French President Emmanuel Macron and supported by NUMA Paris and other engaged actor such as BNP Paribas, Microsoft and Schneider Electric.
We will be speaking alongside ATOS to promote the benefits of our solution and our collaboration, as part of a sustainable development process.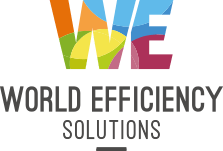 Meet GREENSPECTOR up on December 12th at the World Efficiency Solutions event located Parc des Expositions in Paris. This international event you cannot miss if you want to know more about resource and carbon neutral economy will host up to 10,000 professionals, 1,500 projects and the climate summit.
The summit was initiated so that it could help professionals from all domains succeed their transition to a new economy. It is a perfect time for entrepreneurs to meet, listen, share experiences and convince investors, partners and clients. The event comes in different dimensions in order to facilitate communication, dialogue, interaction and get-together: plenaries, conferences, workshops and training sessions.
This year, the event is organized under the high-patronage of French President Emmanuel Macron and the support of Nicolas Hulot, Minister of Ecological and Solidary Transition, as well as several actor engaged in the fight against climate change.
Find us at the Startup corner "THE CUB" alongside two other Green Western startups: Toovalu and Altermaker .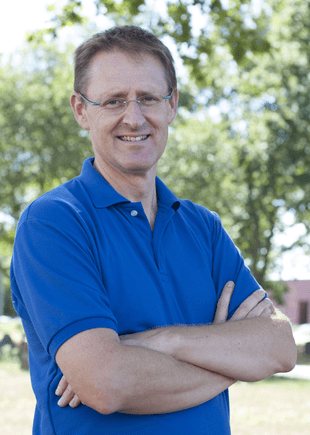 Thierry LEBOUCQ is the chairman of GREENSPECTOR, which he founded in 2010. Author and speaker, he is extremely active and plays a pioneering role in the green information technology sector in France. He was a major contributor in France and in Europe to software ecodesign concerns. He has led several R & D projects on green software and several initiatives on green labeling for Web, mobile and IoT applications.