GREENSPECTOR, winner "CleanTech Open France" 2017 in the Digital & IoT category
Reading Time:
2
minutes
---
The french company GREENSPECTOR from Nantes has won the "CleanTech Open France" prize 2017 edition in the Digital & IoT category.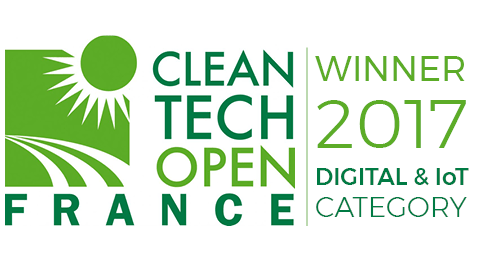 The CleanTech Open, founded by Ecosys Group animates the French and European ecosystem of cleantech for accelerate the marketing and industrialization of solutions contributing to climate change. Each year a competition is organized for eco-innovative startups and SMEs to showcase the best French startups in the field of cleantech.
After presenting the project of our digital mobility efficiency solution, in the framework of a semi-final and then a final in Paris in front of a technical experts and investors jury, the development project integrating the GREENSPECTOR solution has been declared winner of this edition.
"Thierry LEBOUCQ, GREENSPECTOR's president"
Our solution GREENSPECTOR answers to both the ecological challenges of companies that develop digital services but also and, this is what we have highlighted, to strong economic stakes. The reduction of the consumption of resources, especially for mobile services, responds to an increase of battery life: extending the life of a mobile fleet by 1 year represents a substantial saving for fleets thousands of devices. More generally, a more frugal mobile digital service will provide a better response in terms of usage performance in constrained environment conditions (poor quality network, a less powerful device, complex access to an electrical resource). Companies that publish services and contents Major publics are starting to get closer to GREENSPECTOR because they are looking to provide themselves to guarantee a lower consumption of energy so that their applications are not notified by the manufacturers, to propose an efficient service but also for reasons of referencing their content according to Google's algorithms.
This prize rewards the passage of an R&D project from our solution, which has already been rewarded, to the realization of its interest in the market for a little over 2 years. It consolidates our positioning of an eco-responsible digital, for which the lever of the "ecological defense", should not remain the only stake for the companies. It also shows that we have reached a milestone and that we are now ready to widely deploy the solution in partner offers and in SaaS mode.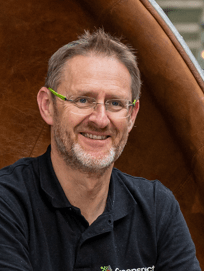 Thierry LEBOUCQ is the chairman of GREENSPECTOR, which he founded in 2010. Author and speaker, he is extremely active and plays a pioneering role in the green information technology sector in France. He was a major contributor in France and in Europe to software ecodesign concerns. He has led several R & D projects on green software and several initiatives on green labeling for Web, mobile and IoT applications.