How does Greenspector contribute to the common good?
Reading Time:
3
minutes
How does Greenspector contribute to the common good?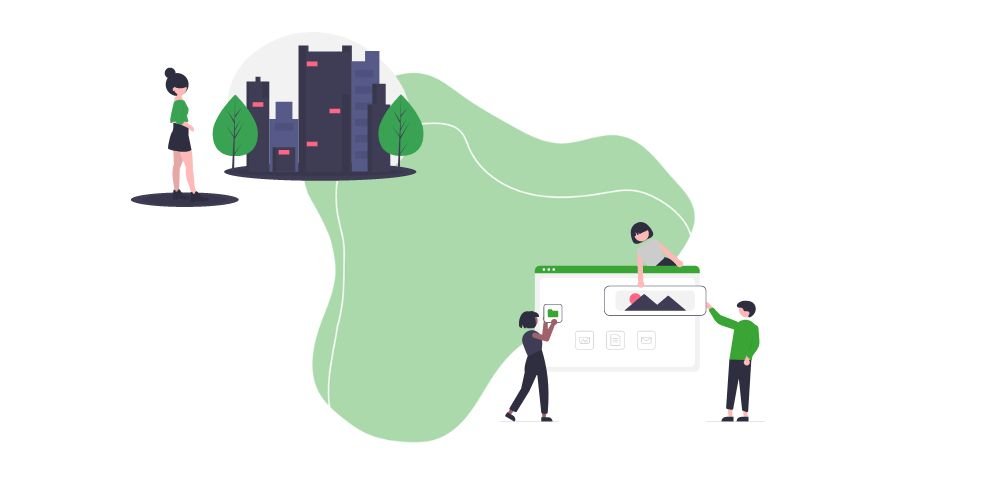 It's a legitimate question: how does Greenspector contribute to the common good?
See for yourself the actions we take.
Helping reduce our customers' impact
At Greenspector, our mission is to help our customers reduce the environmental impact of their digital services. We work to achieve this every day, in ways that offset our own impacts. To anchor this approach, we have written this into our bylaws and are a mission-driven company.
Raising awareness of the impact of digital technology
Reducing the impact of digital technology means raising the awareness of all players in the sector. Raising the awareness of as many players as possible will also accelerate the movement.
To this end, we regularly take part in presentations at schools, meetups, conferences and Brown Bag Lunch events, to introduce the subject to all digital profiles (POs, designers, etc.).
We are particularly keen to raise the awareness of future players through courses in schools. That's why, a few years ago, we co-founded one of the first eco-design competitions, the Green Code Lab Challenge, aimed primarily at students in higher education.
We've also chosen to raise awareness through articles on our blog and through working groups and associations such as the Green Code Lab and the Green Lab Center.
Improve sector methodologies
We also contribute to the common good by sharing part of our R&D.
Through this action, we aim to improve the maturity of the sector and professionalize the field of measurement.
We also share our expertise by involving various players in the development of our methodology.
To this end, we are part of the AFNOR working group, the ISO/IEC expert group on eco-design of digital services, and we also publish our methodology for greater transparency.
We carry out public studies, notably benchmarking solutions or measuring applications. In this way, we highlight the emission factors of certain uses.
Example 1: The impact of our videoconferencing usage
Example 2: The impact of one hour's Netflix viewing
Identify and disseminate good sobriety practices
The measurement of our customers' applications and websites leads us to identify and recommend best practices. We contribute to and use existing guidelines (GR491, RGESN, 115 bonnes pratiques d'écoconception web, Designers Ethiques). What's more, our experience (in particular through measurement) enables us to back up these recommendations with concrete feedback, and even to explore new avenues. We naturally share them with our customers and integrate them in our guidelines, awareness-raising campaigns and blog articles.
Provide a measurement tool for non-profit organizations and scientists
We can make the tool available to special structures (non-profit associations or certain scientific projects (VU Amsterdam)).
In this context, our strategy is to provide more limited versions of the tool free of charge. This is the aim, among others, of our Mobile Efficiency Index tool.
Rethinking corporate governance and its place in the common good
All these contributions to the common good are made in a context of reflection and action to improve the company's place in the common good: financial and strategic transparency vis-à-vis employees, integration into the shareholder base… The company as a private commons.
Take part in external publications
On a weekly basis, time is allocated to each employee to carry out monitoring or participate in external projects related to Greenspector's missions.
This is how we were able to contribute to the Web Almanach 2022 with the introduction of the Sustainability chapter.
We are also participating in a W3C working group aimed at producing recommendations on digital sobriety applied to the web.
What about opening up the source code?
When Greenspector was created, we chose not to open up our source code. As an innovative software publisher, our source code is the product of several years' R&D. Along with the talent that makes up our teams, it's our main asset. It is the value we derive from our license sales that has enabled us to finance all the above-mentioned actions for so many years. Without it, our business would be neither sustainable nor viable, and our contribution to the common good would be much more limited.
Software whose code is not open-source is not "privative" in itself; it's the way it's used and managed that will lead to a deprivation of rights and a non-participation in the common good.
Our position is not the only one available, but we believe that the diversity of approaches will enable us to solve the current environmental problems.
There are many ways to contribute to the common good, and we try to work towards this in a concrete, transparent way every day, and we're proud of our approach and its results.