What's new? Greenspector release note v.2.10.0
Reading Time:
2
minutes
The Greenspector team is proud to announce its latest release v.2.10.0.
With this release, you can now monitor your phone during your working day in the field. With a new application installed on your android phone, you can start monitoring, do your normal job, stop the monitoring. You can then retrieve the results and analyze the metrics. This tool may be useful to understand the behaviour of all your professional applications installed on your phone (energy leaks, memory leaks…)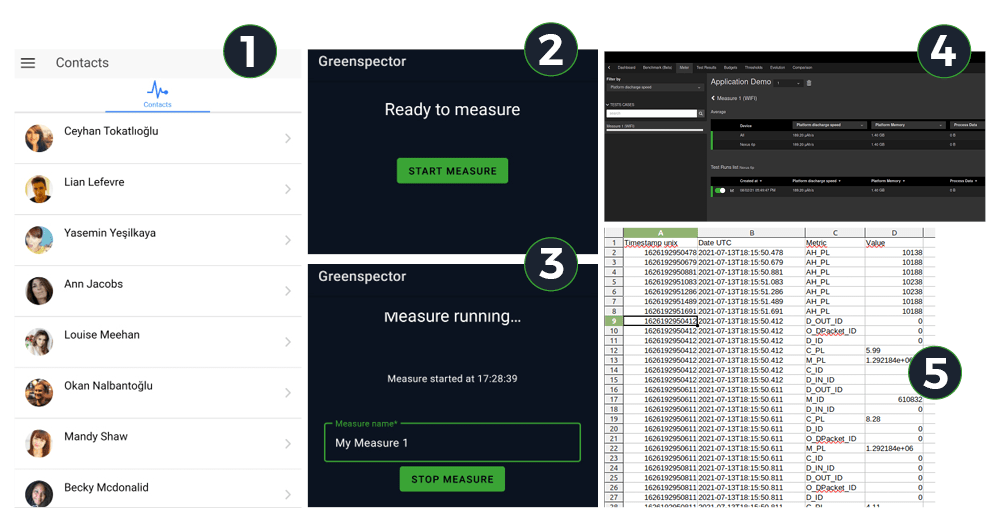 Collect metrics coming from devices used in the field
Measuring a demo application (contact list)
Our Greenspector app allows you to start the measurement (start measure)
Or stop it (stop measure)
You can send the measures and visualize the metrics to the web interface
Or generate a CVS file with all the metrics

Kimberley DERUDDER has been digital marketing manager at Greenspector for more than 5 years. Kimberley graduated with a master's degree in Marketing – Communication and specialized in Inbound Marketing after her first two years at Greenspector. Today in charge of the animation of the marketing, social media and lead generation strategy, she also takes care of app comparisons and battles.