Reading Time:
2
minutes
Publications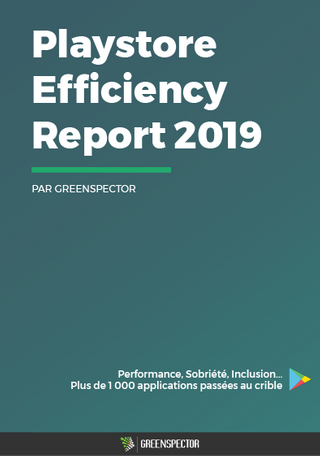 2019 Playstore Efficiency Report
Greenspector unveils a barometer of the main trends in mobile applications consumption from the Google Play Store. Performance, Sobriety, Inclusion, more than 1000 applications were measured.
Energy consumption of the 30 most popular mobile apps in the world
As part of VivaTech 2019, with our partner ATOS, Greenspector performs a benchmark of energy-resource consumption of the 30 most popular applications.
White books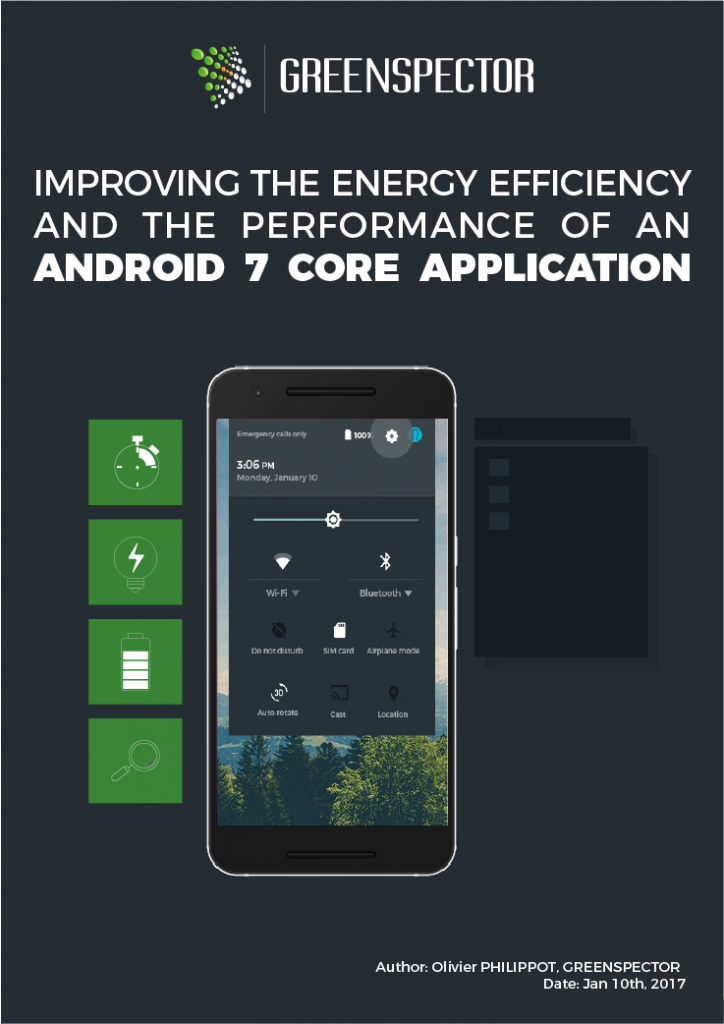 Improving the efficiency and performance of an Android system application
The Greenspector team has been asked by a customer to help optimize an Android core application. The final goal was to either reduce the energy consumption of the app, or improve its performance, or both. The team has succeeded in a very short time frame, and above all, they have shown that it was possible to go way further.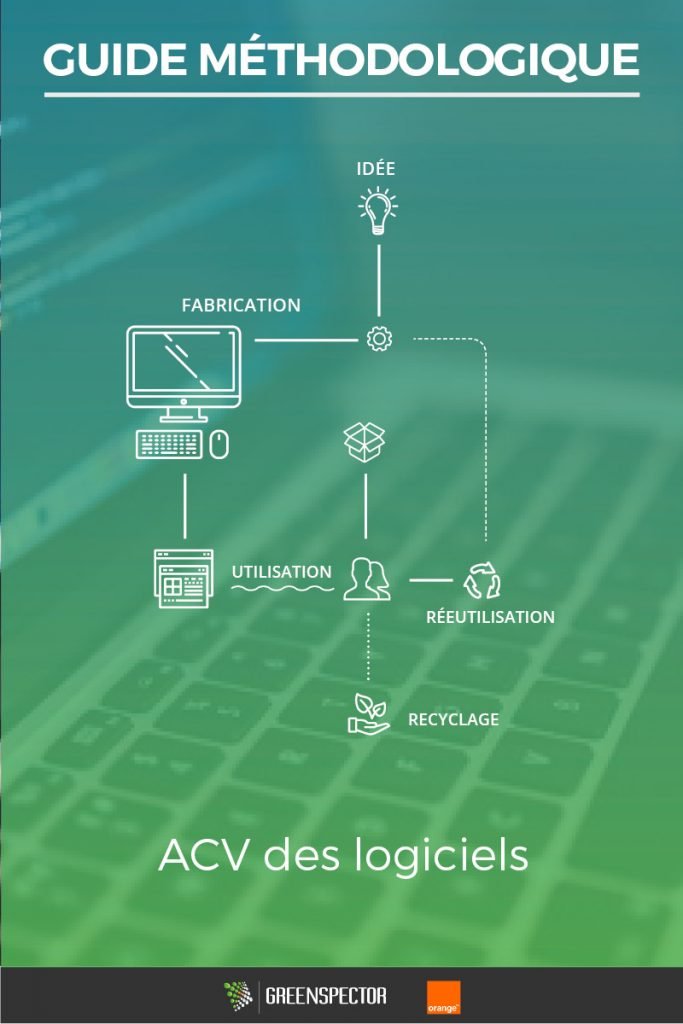 Methodological guide to software LCA
Issues and objectives of a LCA (Software Life Cycle Analysis), specificities according to the products and evaluation of the relevant indicators. Also includes a real case study on an Orange app.