Application Treebal – App Scan
Reading Time:
3
minutes
Success story
Treebal Application – App Scan

Main stake
Put the digital core-product in phase with the "ecological" project and the values of the company
The challenges of digital ecodesign
The eco-design of a digital service is an ongoing process. Pay attention and take into account improvements over time. All this is based on reliable measurement of both the most frequent functional routes or the places where we often pass, measured in lab mode but as close as possible to the conditions of use. This measure makes it possible to identify actions for improving / simplifying / correcting functional, technical, ergonomic, graphic, and content based on sobriety and performance indicators. This approach also makes it possible to communicate on a result obtained according to a standardized measurement approach and to be part of an objective of reducing the impacts of digital technology.
Methodology
– App Scan measurement campaign by our consultants, on the user journey: launching the messaging system – opening a discussion thread with a friend – sending a text message, a GIF, a photo

– On 3 consumption axes (energy, performance, data) and this on a type of network connection: Wi-Fi.
Expert opinion Greenspector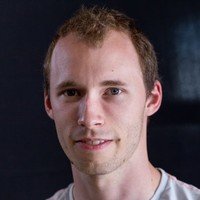 Antoine JAURY, Digital sobriety consultant
– What did the performance resource audit (App Scan) of the Treebal project consist of?
The performance resource audit (App Scan) of the Treebal project consisted of a campaign to measure the consumption of resources of the Treebal application on the Android platform in order to assess its current quality and identify the most vulnerable parts. more consuming. On the most consuming parts, we have carried out in-depth studies in order to understand what could be the causes of these behaviors and to suggest business, UX, UI, and technical improvements to the client in order to aim for a more sober and efficient application.
– What important point has been identified via the Greenspector solution?
The measurement campaign carried out enabled us to highlight the consumption linked to each of the functional areas and thus to highlight the consumption linked to media sharing (GIFs and photos). Thus, in view of the consumption associated with these functionalities, improvements targeted at the business needs of these parts (example: sizes of the images required), the design of these parts (example: by limiting the user journey to the essential to limit the network exchanges), and on the technical implementation will have a strong impact on the application for adaptation efforts that are limited because they are very targeted. We were also able to position the efficiency and sobriety of the launch of the application in terms of performance and energy consumption. Design suggestions could therefore be made in order to make this mandatory step for the user faster and less impacting on the battery, a significant improvement for a first impression of the application.
About the GREENSPECTOR offer
App Scan
A measurement campaign with no impact on your teams
Specificities