Should I activate the night mode to increase my battery life? The case of the Twitter app
Reading Time:
2
minutes
---
Some apps like Youtube, Google Chrome or Twitter offer a not white but black wallpaper. This "Night" mode or dark theme dedicated to a night use, facilitates reading at night, rest your eyes and especially you avoid turning into a lighthouse. But what about your battery?
We chose to compare the "Day" and "Night" mode of the Twitter app for this battle of efficiency.
(Re)discover our other comparative articles on Twitter & Twitter Lite ainsi qu'Instagram & Instagram Lite.
Twitter Night mode
The transition to "Night" mode is very simple:
Open your Twitter application
Click on the bubble of your profile at the top left of your screen
Click on the moon icon at the bottom left of your screen
You can also enable or disable the "Night" mode from Settings:
Go to "Settings and Privacy"
Go to "Display and Sound"
Click on "Night mode"
And here is the result of the "Night" mode versus the "Day" mode: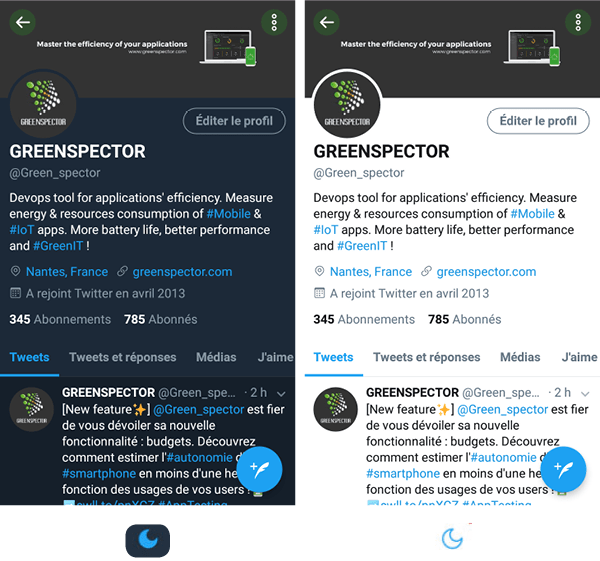 Quel gain pour l'énergie ?
Over 30 seconds, the "Day" mode will consume 3.92 mAh and the "Night" mode 2.98 mAh. The "Night" mode is therefore less consumer -23%. Why ? The measurement was made on a Samsung Galaxy S7 that has an AMOLED screen. These screens are much less consumer on dark colors, find our explanatory article about it on our blog.
Does that make a difference to the autonomy of my phone? Absolutely! With the "Day" mode enabled, 1 hour of social network (including Twitter) will discharge the battery of 15% whereas in mode "Night", the discharge will be only 11%.
This is a victory for the "Night" mode!
Note: The measurements were done simply with the GREENSPECTOR tool on a Samsung Galaxy S7. I invite you to browse this blog for more information on tools and methodology.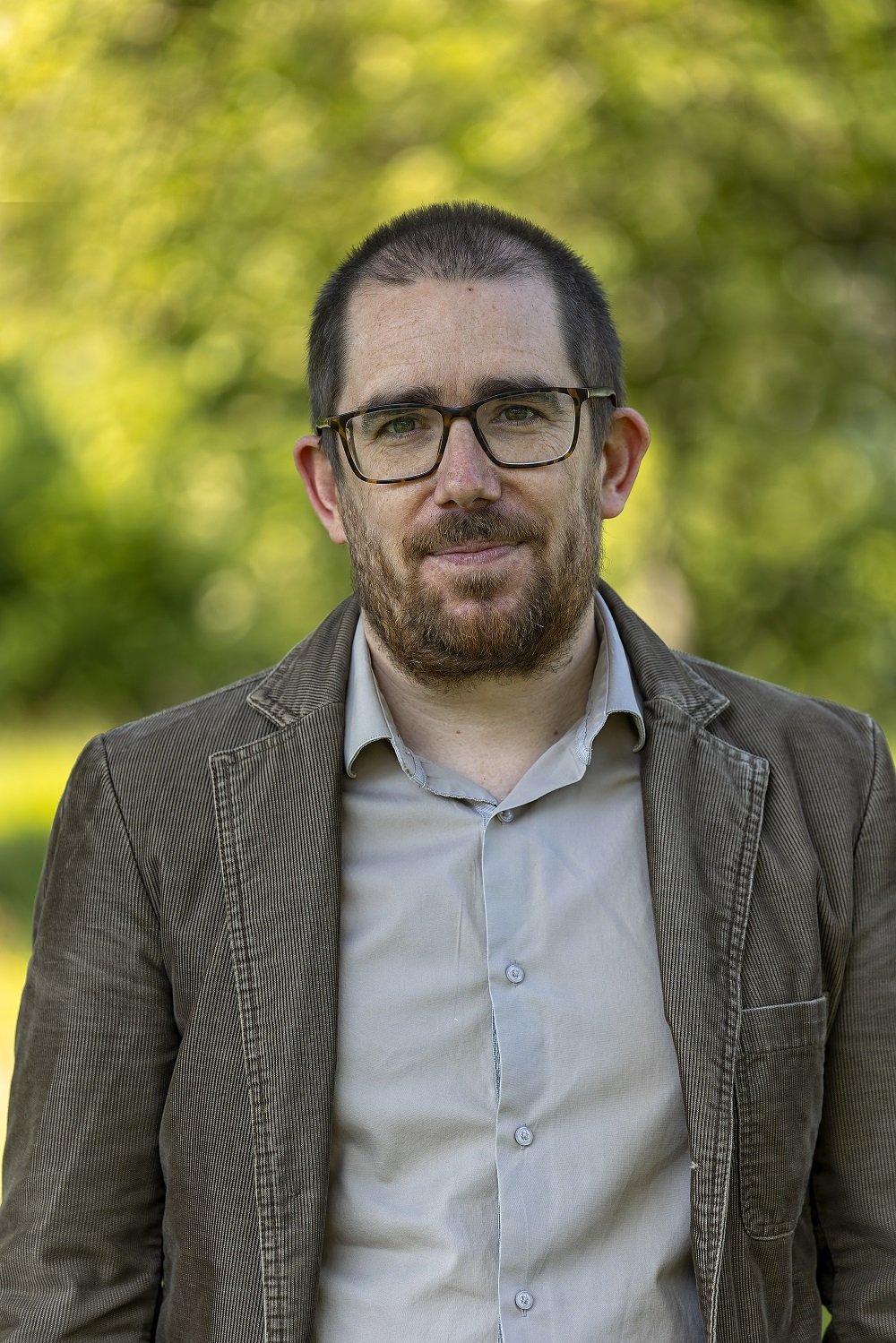 Digital Sobriety Expert
Books author «Green Patterns», «Green IT – Gérer la consommation d'énergie de vos systèmes informatiques», …
Speaker (VOXXED Luxembourg, EGG Berlin, ICT4S Stockholm, …)
Green Code Lab Founder, ecodesign software national association