Reading Time:
2
minutes
---
Today we attend a match in a new category: Train ticket booking applications. The duel is opposing the OuiSNCF app to the Trainline app.

In the left corner OuiSNCF (formerly known as voyages-sncf.com), created in 2000, is the SNCF distributor and an online travel agency.

In the right corner Trainline (Formerly known as Captain Train) which was created in 2009. It is a travel agency and a trade intermediary dedicated to the online sale of train and bus tickets in Europe.
The weighing
At the weighing OuiSNCF is the heaviest app with 54.2 Mb. With 41.9 Mb TrainLine is 1.3 times lighter than his opponent and appears as the lightweight of the fight.
The fight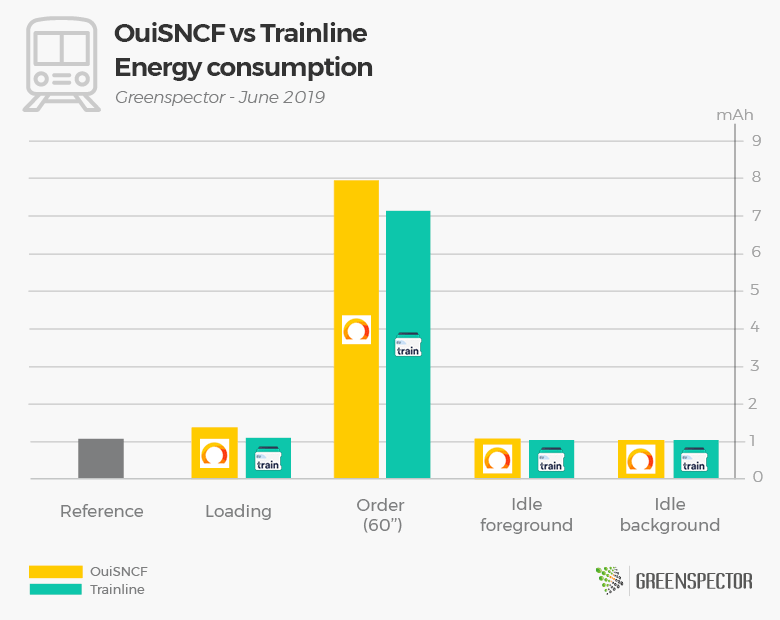 All the lights are now turned on the fighters and the match can finally begin.
In the first seconds of the fight TrainLine put some pressure on his opponent with a loading phase consuming 20% less battery. The fight goes on with the train ticket purchase scenario, and one more time TrainLine is consuming 10% less than OuiSNCF which completely derails and is now in the ropes. The match ends with two rounds of idle observation for each opponent in which OuiSNCF will fight equaly with TrainLine.
The gong sounds, the match is over! With an unanimous decision from the judges TrainLine is declared the winner of this fight.
The winner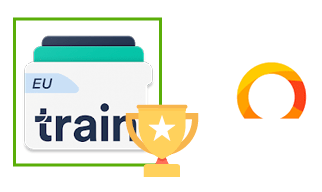 For this second battle, the two opponents fought well but TrainLine wins 10.35 mAh to 11.48 mAh against OuiSNCF, consuming overall almost 10% less energy.
For those who love numbers
| Application | Version | Downloads | Playstore Grade | App weight (MB) | Exchanged data (MB) | Memory (MB) | Energy consumption (mAh) |
| --- | --- | --- | --- | --- | --- | --- | --- |
| OuiSNCF | 61.04 | 5 000 000+ | 4.2 | 54.2 | 1 | 278.02 | 11.48 |
| TrainLine | 48 | 1 000 000+ | 4.4 | 41.9 | 0.11 | 150.33 | 10.35 |
OuiSncf app is consuming two times more than an app such as Discord. Their consumption is equal to Snapchat or Orange Mail. (Source: Study Consumption of top 30 most popular mobile applications)
The measurements were carried out by our laboratory on the basis of a standardized protocol, respecting a specific user scenario (launch of the app, selection of a destination, scroll on the results page, choice of a ticket, scroll on the ticket options page, add to the cart). The other scenarios are the launch of the application (20"), inactivity in the foreground (20") and inactivity in the background (20").
Find the battle of last week : UberEats vs Deliveroo
Battles ideas? Contact us!