The battle of the day: AirBnb vs Booking
Reading Time:
2
minutes
---
Today's match will oppose two applications of the travel and local informations category. Indeed, the fighters are AirBnb and Booking.

In the left corner AirBnb, created in 2007, is a community platform for renting and booking accomodations between individuals.

In the right corner Booking, created in 1996, is an online accommodations booking platform.
The weighing
At the weighing AirBnb is the heaviest application with 202 Mb. It's opponent Booking is almost two times lighter with 104 Mb.
The fight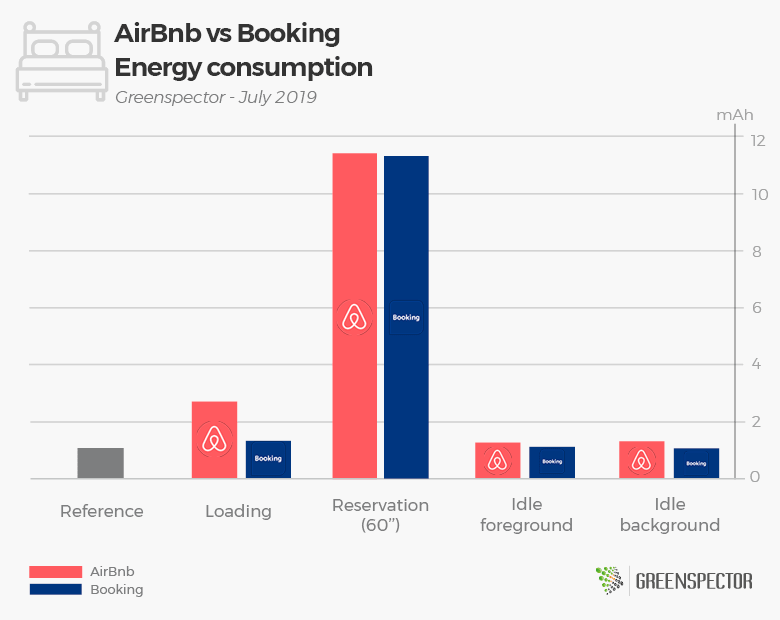 All the lights are now turned on the fighters and the match can finally begin.
The first part of the match consists in mesuring the launch of the application, and it is Booking which takes an advantage consuming two times less battery than AirBnb. For the second part we search for an accommodation according to different criterias and we start a booking. This time again the winner is Booking, but only slightly, consuming only 1% less than its rival. So far Booking is dominating the fight. The duel ends with two decisive rounds of idle observation. During the idle background and foreground Booking wins once again by consuming 18% and 10% less energy.
The bell rings, end of the match ! Booking seems to be the winner after a very controlled fight.
The winner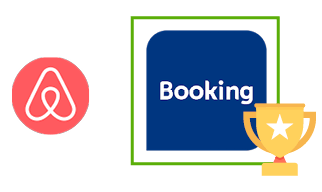 On a unanimous decision, Booking is declared winner. The score is 14.9 mAh to 16.7 mAh which represents 12% less energy than AirBnb.
For those who love numbers
| Application | Version | Downloads | Playstore Grade | App weight (MB) | Exchanged data (MB) | Memory (MB) | Energy consumption (mAh) |
| --- | --- | --- | --- | --- | --- | --- | --- |
| AirBnb | 19.27 | 50 000 000+ | 4.5 | 202 | 6.8 | 274.6 | 16.7 |
| Booking | 18.3 | 100 000 000+ | 4.7 | 104 | 3.6 | 226.9 | 14.9 |
Booking app is consuming two times more energy than an app such as Spotify. It's consumption is almost equal to Clash Of Clans. The consumption of AirBnb is equal to an app such as UC Browser (https://play.google.com/store/apps/details?id=com.UCMobile.intl). (Source: Study Consumption of top 30 most popular mobile applications)
The measurements were carried out by our laboratory on the basis of a standardized protocol, respecting a specific user scenario (launch of the app, looking for an accommodation, choice of an accomodation, booking). The other scenarios are the launch of the application (20"), inactivity in the foreground (20") and inactivity in the background (20").
Find the battle of last week : Amazon Prime vs Netflix)
Battles ideas? Contact us!