The battle of the week: ADA vs Europcar
Reading Time:
2
minutes
---
In this period of departure on vacation, we are interested in rental vehicle applications with ADA and Europcar. These two applications make it possible to select and reserve a vehicle for rental for a specified period.

In the left corner ADA, created in 1984, is a French car rental company, a subsidiary of the Rousselet group.

In the right corner Europcar, created in 1949, is also a French company, the European leader in car rental.
The weighing
At weighing ADA is the heavier application with a weight of 94.5 MB. Its opponent Europcar is much lighter with a weight of 55.7 MB, or 41% less.
The fight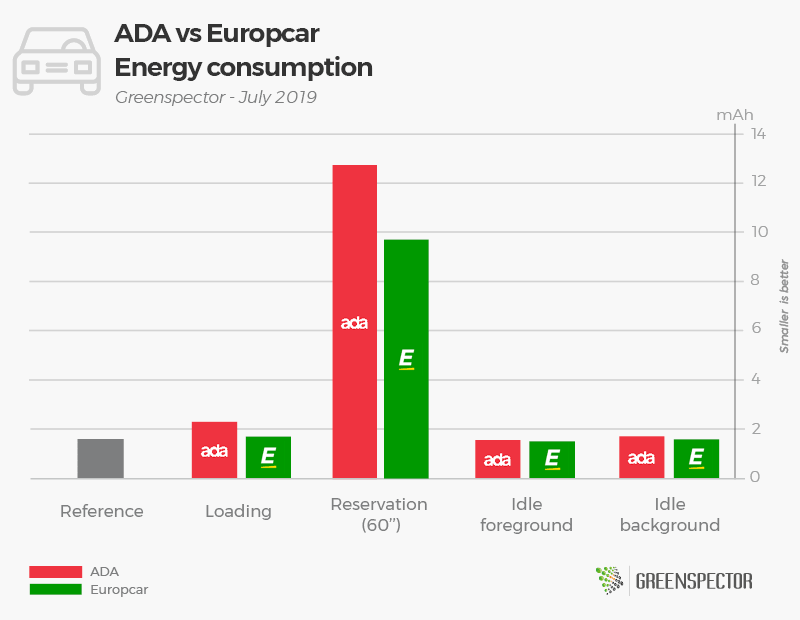 All the lights are now turned on the fighters and the match can finally begin.
In the first part of the match which consists in measuring the impact of the launch phase of the application, Europcar takes the advantage, consuming 26% less than ADA. The second part aims to find and choose a rental vehicle by going to the booking phase. Once again, Europcar wins this round by consuming 22.4% less. To end this confrontation, we have set up two decisive rounds of idle observation for each opponent. During the idle background Europcar consumes less than 6%. Finally it is also Europcar who wins the last run by consuming 3% less than ADA on the idle foreground phase.
The bell rings, end of the match! The match went one way with Europcar domination for each round.
The winner is…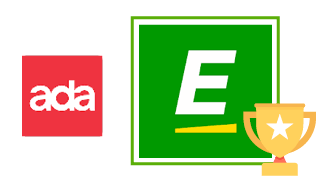 Without any surprise, the Europcar application is declared victorious against ADA on a score of 14.5 mAh at 18.3 mAh, by consuming 21% less energy.
For those who like numbers
| Application | Version | Downloads | Playstore Grade | App weight (MB) | Exchanged data (MB) | Memory (MB) | Energy consumption (mAh) |
| --- | --- | --- | --- | --- | --- | --- | --- |
| ADA | 5.13.0 | 10 000+ | 3.0 | 94.5 | 1.98 | 289 | 18.3 |
| Europcar | 2.7.0 | 1 000 000+ | 3.7 | 55.7 | 0.963 | 227 | 14.5 |
On a scenario of a reservation during 1 minute, Europcar consumes 40% more than an application like Discord. ADA's consumption is equal to Instagram's one. (Source: Study Consumption of top 30 most popular mobile applications)
The measurements were carried out by our laboratory on the basis of a standardized protocol, respecting a specific user scenario (launch of the app, search for a new car available, selection of a car, reservation during 1 minute). The other scenarios are the launch of the application (20"), inactivity in the foreground (20") and inactivity in the background (20").
Find the battle of last week : Deezer vs Spotify
Battles ideas? Contact us!