The battle of the week: Amazon Prime Video vs Netflix
Reading Time:
2
minutes
---
Today's match will oppose two applications of the video services on demand category. Indeed, the fighters are Amazon Prime Video and Netflix.

In the left corner Amazon Prime Video, created in 2006, is the video service on demand created by the giant Amazon, Netflix's first competitor on the market.

In the right corner Netflix, created in 1997, is today the most used application to watch a serie or a movie on a smarthpone.
The weighing
At the weighing Amazon Prime Video is the heaviest application with 107 Mb. It's opponent Netflix is clearly lighter with 77 Mb.
The fight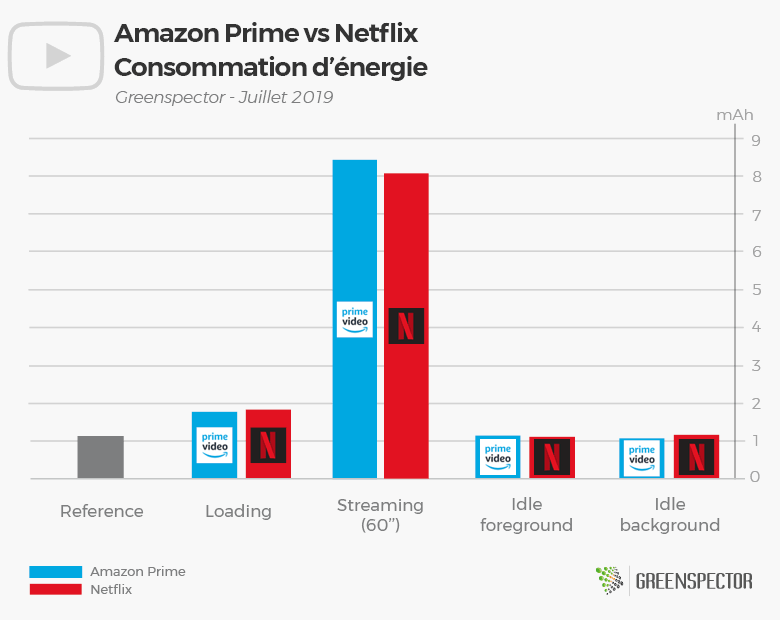 All the lights are now turned on the fighters and the match can finally begin.
The start of the match is pretty tight but Amazon Prime Video take a small advantage, consuming 0.8% less battery. The fight goes on, with the movie watching scenario during a minute, and this time Netflix reacts and overturn the situation consuming 4.3% less than Amazon Prime Video. For now the suspens is still here since none of the competitors seems to be really better than the other. The fight ends with two decisive rounds of idle observation. During the idle background, Amazon Prime vidéo dominates its opponent consuming 8% less energy. However, during the idle foreground, Netflix consumes 3.5% less.
The bell rings, end of the match ! The fighters having both won 2 rounds, the final decision will be a points decision.
The winner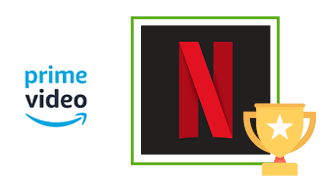 After counting the points and despite an extremely tight score it is Netflix which is declared winner by the judges, 12.1 mAh to 12.4 mAh.
For those who like numers
| Application | Version | Downloads | Playstore Grade | App weight (MB) | Exchanged data (MB) | Memory (MB) | Energy consumption (mAh) |
| --- | --- | --- | --- | --- | --- | --- | --- |
| Amazon Prime Video | 3.0.253.182041 | 100 000 000+ | 4.3 | 107 | 73.9 | 414.6 | 12.4 |
| Netflix | 7.16.1 | 500 000 000+ | 4.5 | 77 | 192.1 | 286.7 | 12.1 |
Netflix app is consuming two times more than an app as Discord. Their consumption is almost equal to Microsoft outlook or Yahoo Mail. (Source: Study Consumption of top 30 most popular mobile applications)
The measurements were carried out by our laboratory on the basis of a standardized protocol, respecting a specific user scenario (launch of the app, looking for a movie, watching the movie). The other scenarios are the launch of the application (20"), inactivity in the foreground (20") and inactivity in the background (20").
Find the battle of last week : Amazon vs Cdiscount)
Battles ideas? Contact us!